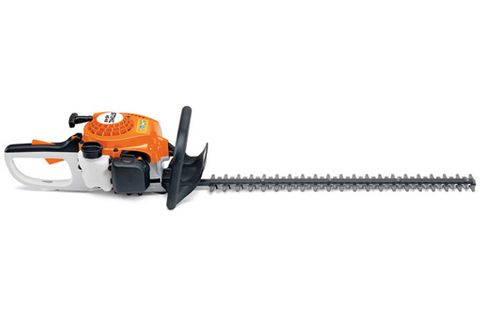 STIHL HEDGE TRIMMER Hs 45 60cm/24
Stock Code:
4228 011 2936
$349.00
Description
Description
Entry level model for the maintenance of small to medium hedges and shrubs in the garden. STIHL anti vibration, long life air filter, integrated cut protection and being lightweight and maneuverable make this a must have for all home owners.
Specifications
Specifications:
27.2cm3, 0.75kW/1.0hp Weight: 5.0kg, Length: 600mm
Warranty
2 Year – Personal, Domestic or Household Use 2 Year – Farming Use 1 Year – Professional/Commercial Use
Additional Info
THIS STIHL MACHINE IS ONLY AVAILABLE FOR PICK UP IN STORE. YOUR MACHINE WILL BE FULLY ASSEMBLED AND PRE DELIVERED BEFORE PICK UP ENSURING YOU GET THE MOST FROM YOUR NEW STIHL PRODUCT.