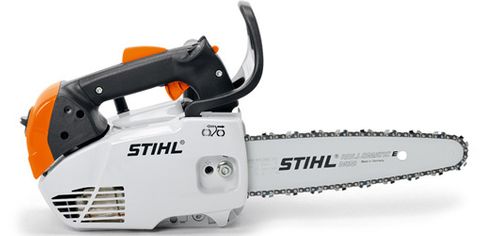 STIHL CHAINSAW MS 150 TC-E 30cm/12
Stock Code:
1146 200 0050
$799.00
Description
Description
Ideal for cutting back trees, rope access jobs and when working from a cherry picker. This lightweight champion of STIHL arborist chainsaws delivers high cutting performance for its class with precise cuts. Light and compact, Long-life filter, Fast cutting pro chain, Anti-vibration system, Easy2Start
Specifications
Specifications:
23.6cm3, 1.0kW / 1.3hp 30cm/ 12" Bar with STIHL 1/4" Picco Micro 3 Chain 2.6kg - Weight excluding fuel, guide bar or saw chain
Warranty
2 Year – Personal, Domestic or Household Use 2 Year – Farming Use 1 Year – Professional/Commercial Use
Additional Info
THIS STIHL MACHINE IS ONLY AVAILABLE FOR PICK UP IN STORE. YOUR MACHINE WILL BE FULLY ASSEMBLED AND PRE DELIVERED BEFORE PICK UP ENSURING YOU GET THE MOST FROM YOUR NEW STIHL PRODUCT.