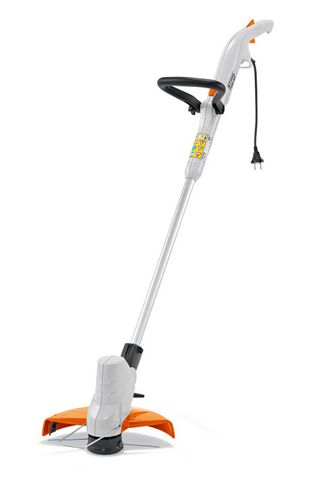 STIHL TRIMMER Fse 52 Autocut C 2-2
Stock Code:
4816 011 4102
$149.00
Description
Description
This powerful, yet lightweight electric grass trimmer is perfect for mowing grass, trimming lawn edges and thinning out around trees, paths and steps. With ergonomic controls, adjustable handles and adjustable cutting angle, this machine is comfortable, quiet and easy to use, with very little effort.
Specifications
Specifications:
Voltage 240v, Power Output: 500w Weight 2.2kg,
Warranty
2 Year – Personal, Domestic or Household Use 2 Year – Farming Use 1 Year – Professional/Commercial Use
Additional Info
THIS STIHL MACHINE IS ONLY AVAILABLE FOR PICK UP IN STORE. YOUR MACHINE WILL BE FULLY ASSEMBLED AND PRE DELIVERED BEFORE PICK UP ENSURING YOU GET THE MOST FROM YOUR NEW STIHL PRODUCT.