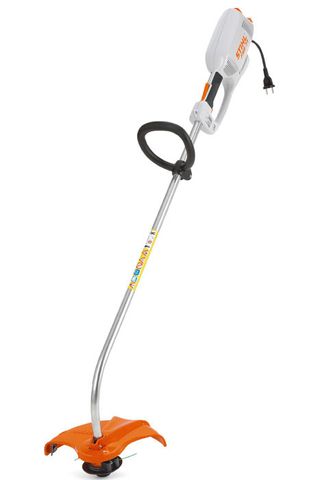 STIHL TRIMMER Fse 71 Autocut C 5-2
Stock Code:
4809 011 4107
$199.00
Description
Description
Light, robust and powerful electric grass trimmer with integrated overload protection. With AutoCut C 5-2 nylon line mowing head and comfortable rubberised 2-component handle. Perfect for trimming and thinning jobs and working on smaller areas in noise sensitive environments.
Specifications
Specifications:
Voltage 240v, Power Output: 540w Weight 4.0kg,
Warranty
2 Year – Personal, Domestic or Household Use 2 Year – Farming Use 1 Year – Professional/Commercial Use
Additional Info
THIS STIHL MACHINE IS ONLY AVAILABLE FOR PICK UP IN STORE. YOUR MACHINE WILL BE FULLY ASSEMBLED AND PRE DELIVERED BEFORE PICK UP ENSURING YOU GET THE MOST FROM YOUR NEW STIHL PRODUCT.