Home

/

Petrol

/

STIHL BRUSHCUTTER Fs 94 Re-c Supercut 20-2 Loop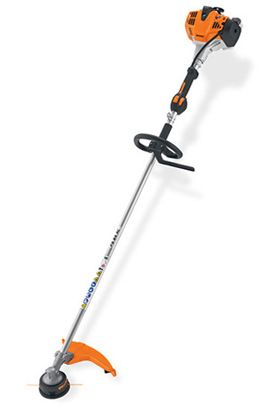 STIHL BRUSHCUTTER Fs 94 Re-c Supercut 20-2 Loop
Stock Code:
4149 200 0086
$599.00
Description
Description
The FS 94 range of grass trimmers have been designed with an emphasis on low weight and slim design. Landscape gardeners and contractors will notice the weight reduction of this new machine as well as the new variable speed feature that allows the machines speed to be dialled up or down, perfect for trimming around delicate plants and windows. With simple starting, Easy2Start and STIHL's fuel efficient and environmentally engine technology the FS 94 range will be the trimmer of choice for the professional and owners of medium to large properties. The new FS 94 range will impress, light weight and jammed packed full of features.
Specifications
Specifications:
24.1cm3, 0.9kW/1.2hp Weight 4.6kg, Cutting Attachment: SuperCut 20-2
Warranty
2 Year – Personal, Domestic or Household Use 2 Year – Farming Use 1 Year – Professional/Commercial Use
Additional Info
THIS STIHL MACHINE IS ONLY AVAILABLE FOR PICK UP IN STORE. YOUR MACHINE WILL BE FULLY ASSEMBLED AND PRE DELIVERED BEFORE PICK UP ENSURING YOU GET THE MOST FROM YOUR NEW STIHL PRODUCT.