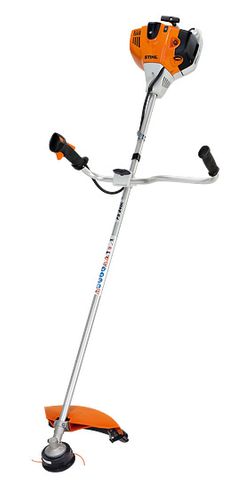 STIHL BRUSHCUTTER Fs 240 B/bar
Stock Code:
4147 200 0321
$1,049.00
Description
Description
Ideal for agricultural and horticultural work. STIHL 1-point anti-vibration system, STIHL ErgoStart, multi-function handle, bike handle, tool-free handle adjustment, straight shaft, solid drive shaft, double shoulder harness.
Specifications
Specifications:
37.7cm3, 1.7kW/2.3hp Weight 7.0kg, Cutting Attachment: Autocut 36-2
Warranty
2 Year – Personal, Domestic or Household Use 2 Year – Farming Use 1 Year – Professional/Commercial Use
Additional Info
THIS STIHL MACHINE IS ONLY AVAILABLE FOR PICK UP IN STORE. YOUR MACHINE WILL BE FULLY ASSEMBLED AND PRE DELIVERED BEFORE PICK UP ENSURING YOU GET THE MOST FROM YOUR NEW STIHL PRODUCT.