Home

/

Petrol

/

STIHL BRUSHCUTTER Fs 260 C-e-autocut 20-2 & Blade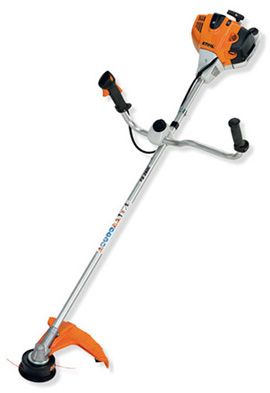 STIHL BRUSHCUTTER Fs 260 C-e-autocut 20-2 & Blade
Stock Code:
4147 200 0313
$1,199.00
Description
Description
The FS 260 C-E brush cutter is a rugged heavy duty brush cutter designed for all day use by both large property owners, landscape gardeners and government departments and councils especially those with freeway maintenance where big jobs need lots of power with out the vibration and high fuel consumption. Whilst large in capacity and power the FS 260 C-E is well balanced for its size, having a solid drive shaft it can be used with all metal grass blades for slashing and clearing. The handle can be quickly adjusted without tools for operator comfort and the handle has soft rubber grips for less vibration transfer. The 2-MIX engine technology saves up to 20% less fuel and produces less emissions than a equivalent standard 2-Stroke engine. The FS 260 is a premium brush cutter and should be considered if you have a big job to complete.
Specifications
Specifications:
41.6cm3, 2.0kW/2.7hp Weight 7.9kg, Cutting Attachment: Autocut 25-2
Warranty
2 Year – Personal, Domestic or Household Use 2 Year – Farming Use 1 Year – Professional/Commercial Use
Additional Info
THIS STIHL MACHINE IS ONLY AVAILABLE FOR PICK UP IN STORE. YOUR MACHINE WILL BE FULLY ASSEMBLED AND PRE DELIVERED BEFORE PICK UP ENSURING YOU GET THE MOST FROM YOUR NEW STIHL PRODUCT.