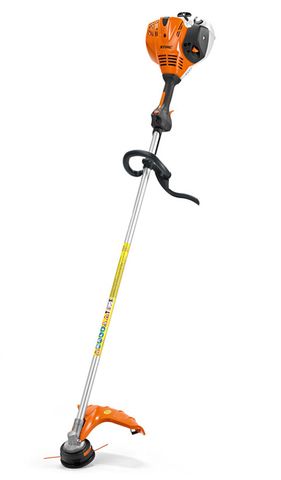 STIHL BRUSHCUTTER Fs 70 R Loop
Stock Code:
4144 200 0213
$449.00
Description
Description
Extremely robust 0.9 kW brushcutter with all-round grip and 2-MIX engine. Grass cutting blade 4-winged for large-scale mowing in tough grass. Also for thinner bushes or reeds. Tool comes with an AutoCut 25-2 head on it as standard
Specifications
Specifications:
27.2cm3, 0.9kW / 1.2hp Total Length without Cutting Tool 176cm, Standard Cutting Tool Autocut 25-2, Weight 4.7kg, Weight excluding fuel, cutting tool and guard.
Warranty
2 Year – Personal, Domestic or Household Use 2 Year – Farming Use 1 Year – Professional/Commercial Use
Additional Info
THIS STIHL MACHINE IS ONLY AVAILABLE FOR PICK UP IN STORE. YOUR MACHINE WILL BE FULLY ASSEMBLED AND PRE DELIVERED BEFORE PICK UP ENSURING YOU GET THE MOST FROM YOUR NEW STIHL PRODUCT.