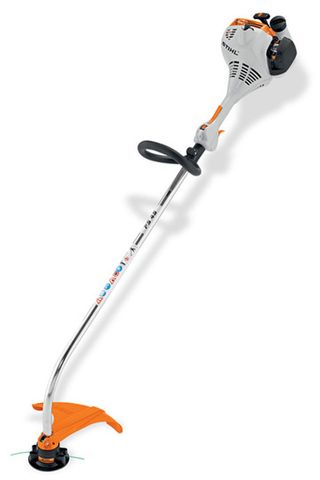 Stihl Brushcutter FS 45
Stock Code:
4140 012 2351
$249.00
Description
Description
With simplified starting system, for mowing smaller grass areas. Compact, powerful and lightweight grass trimmer, easy to handle for domestic trimming and lawn edging.
Specifications
Specifications:
27.2cm3, 0.75kW / 1.0hp Drive Shaft Flexible, Total Length without Cutting Tool 146cm, Standard Cutting Tool Mowing head AutoCut C 6-2, Weight 4.1kg, Weight excluding fuel, cutting tool and guard
Warranty
2 Year – Personal, Domestic or Household Use 2 Year – Farming Use 1 Year – Professional/Commercial Use
Additional Info
THIS STIHL MACHINE IS ONLY AVAILABLE FOR PICK UP IN STORE. YOUR MACHINE WILL BE FULLY ASSEMBLED AND PRE DELIVERED BEFORE PICK UP ENSURING YOU GET THE MOST FROM YOUR NEW STIHL PRODUCT.