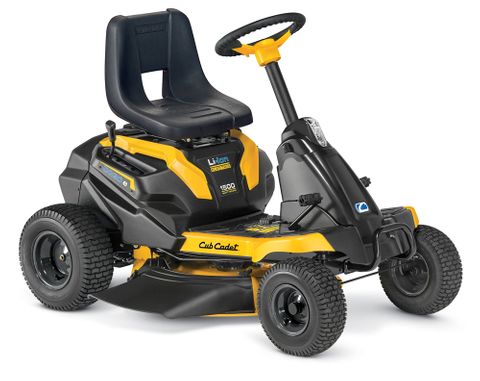 CUB CADET 30 E Battery Ride On Mower
$6,499.00
Description
Description
The advanced Lithium Ion powered CC 30 E from Cub Cadet is the future of ride on mowers.
No power lag from the strong 56V, 30Ah electric motor means you can power through your grass and get a cleaner cut.

No need to buy petrol and minimal ongoing maintenance means the running costs are extremely low. Simply put it on charge when you're done and you're ready to go next time. No hassle, no fuss.
Specifications
Specifications:
Engine 56V Brushless Li-Ion 1500Wh 30Ah Transmission Electric Foot Operated Deck 30 Inch pressed steel Deck Wash Standard PTO Electric PTO Blade Engagement Cruise Control Yes Catcher Optional Exhaust System N/A (Zero Emission) Seat High back comfort seat Steering Soft touch Steering Wheel Mulch Kit Optional Front Tyres 13" x 6" Rear Tyres 16" x 8"
Warranty
Warranty Unit Domestic Only, 3 Year Unlimited Hour Unit & Battery Disclaimer Products may vary from depicted model image in design, required attachments, safety features and non-functional appearance, and may not reflect dealer inventory or unit specifications.
Additional Info
Li-Ion Battery Power 30 Inch Cutting Deck 1 Hour Run Time 3 Year Unlimited Hr Warranty