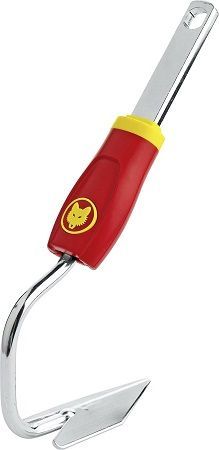 $21.95
Description
Description
The WOLF-Garten® Aerator attachment, with a tool head width of 1.4", is the perfect tool to effortlessly loosen and aerate the soil in the narrowest of planting rows.

Its super-hardened steel blade allows you to quickly and easily complete your gardening work, even in the hardest of soils.

With an ergonomic design, this WOLF-Garten aerator lets you garden comfortably while standing up straight. This is the perfect WOLF-Garten® tool for garden lovers!
Specifications
Specifications:
Features Narrow ergonomic design Compatability Compatible with WOLF-Garten Multi-Star handles
Warranty