Home

/

KV650HFB Residential/Light Commercial Billy Goat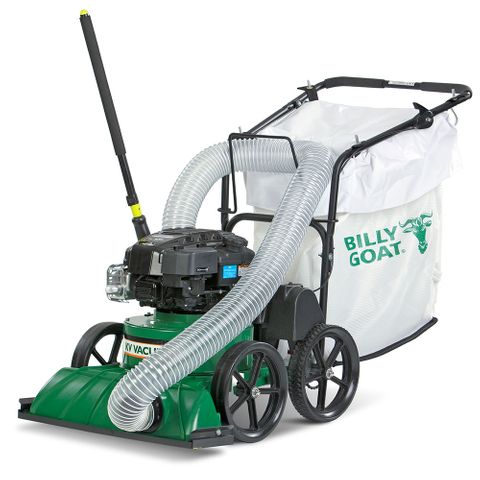 KV650HFB Residential/Light Commercial Billy Goat
$2,799.00
Description
Description
Pictured with optional hose kit. Powerful suction and easy operation make cleanup a snap for leaves, seeds, mulch, blooms, branches, litter and debris. The 27" wide lawn and litter vacuum is ideal for residential and property maintenance and builds on our 40 year legacy of strong suction, simple operation and reliable design that makes outdoor vacuum cleanup a snap.
Whether it's residential cleanup for your patio, lawn, driveway, walkway, shrubs, beds, decks, pool areas, trees, parking lots or fence lines – the KV inhales and bags all your yard cleanup debris. An optional hose kit (pictured) helps between shrubs, beds and under decks or utilities.
Put the power of our 40-year proven and leading brand to work on your cleanup project today!
Specifications
Specifications:
Bag Volume (Ltr) Felt Bag Option Self Propelled No Weight (kg) 51 Length in(cm) 62 (158) Width in(cm) 27 (68.5) Collection Bag Capacity 151 CFM 1700.0 Engine Description 190cc Briggs & Stratton®
Warranty
Warranty 1 Year Limited Commercial
Additional Info
Integral Dust Skirt Keeps dust down and away from the operator. 5-Blade Serrated Impeller Maximises both suction and debris reduction. Optional Zipperless Bag Uses two easy open fasteners for long life and simple unloading. Bottom loading.