Home

/

Rover liberty battery reel mower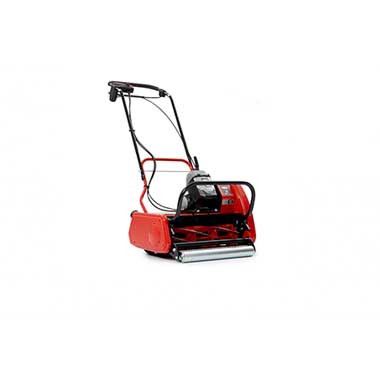 Rover liberty battery reel mower
$2,699.00
Description
Description
The Liberty 43 is powered by a 40V motor and a 4Ah lithium ion battery with charger to give you the convenience of lower running costs and less noise.

The five pre-set cutting heights ranging from 1/4 inch to 1 1/4 inches (6mm-32mm) gives.

The Liberty 43 comes standard with a 6 blade reel cutter cartridge and is also compatible with the following cartridges (Sold separately): 10 Blade reel cutter, De-thatcher, Scarifier, Aerator, Verticut & Lawn Brush

For a supreme cutting finish and the most versatile cylinder mower on the market, you cant go past the Rover Liberty 43.

Add to this the convenience, low running costs and low noise advantages of battery power, the Liberty 43 is hard to go past.
Specifications
Specifications:
Engine 40V Motor Safe Stop Engine Break Yes Catcher Polypropylene 62 litres Self Propelled Yes Cutting Width 43.2cm (17") Cutting Height 0.6cm (1/4") - 3.2cm (1 1/4") Cutting System 6-bladed cylinder that delivers 79 cuts per metre Bottom Blade 3mm formed Front Roller Steel Rear Roller 2 Section steel with differential
Warranty
Warranty Engine 2 Year domestic Warranty Unit 2 Year domestic