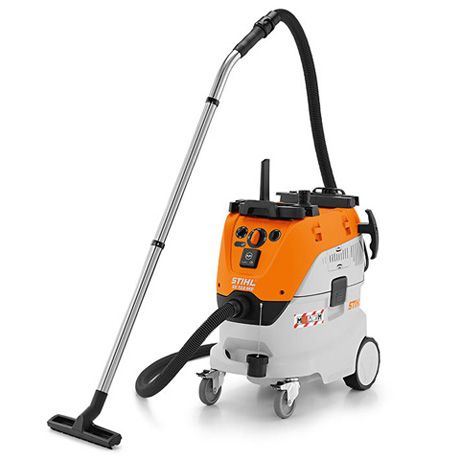 SE 133 ME Vacuums
Stock Code:
4786 012 4432
$1,049.00
Description
Description
Full wet and dry vacuum cleaners with automatic switch-on function in Dust class M. Automatic filter cleaning without loss of suction power, automatic volume flow monitoring, infinitely variable speed control, with adapter plates for carrying tool boxes, anti-static accessories also for extraction on battery-powered electric power tools.
Specifications
Specifications:
Voltage: 240V, Power Output: 1400W, Suction Flow: 4500L/min, Weight: 16kg
Warranty
2 Year – Personal, Domestic or Household Use 2 Year – Farming Use 1 Year – Professional/Commercial Use
Additional Info
THIS STIHL MACHINE IS ONLY AVAILABLE FOR PICK UP IN STORE. YOUR MACHINE WILL BE FULLY ASSEMBLED AND PRE DELIVERED BEFORE PICK UP ENSURING YOU GET THE MOST FROM YOUR NEW STIHL PRODUCT.