Home

/

STIHL HEDGE TRIMMER HLA 56 45cm skin C/LESS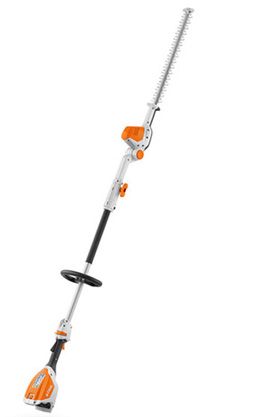 STIHL HEDGE TRIMMER HLA 56 45cm skin C/LESS
Stock Code:
HA01 011 2906
$299.00
Description
Description
Lightweight 36V battery long-reach hedge trimmer for cutting taller hedges and shrubs in your home garden. Double-sided cutter blade in a droplet shape, variably adjusted blade angle from -45° to +90°, detachable shaft for easy transport. Carrying length: 115 cm. Total length: 210 cm.
Specifications
Specifications:
Weight 3.8kg (AK10) 50min run time (AK20) 100min run time (AK30) 120min run time,Bar Length 45cm Transport Length 115cm Total Length 210 cm Head Adjustment -45° to +90° °
Warranty
2 Year – Personal, Domestic or Household Use 2 Year – Farming Use 1 Year – Professional/Commercial Use
Additional Info
THIS STIHL MACHINE IS ONLY AVAILABLE FOR PICK UP IN STORE. YOUR MACHINE WILL BE FULLY ASSEMBLED AND PRE DELIVERED BEFORE PICK UP ENSURING YOU GET THE MOST FROM YOUR NEW STIHL PRODUCT.