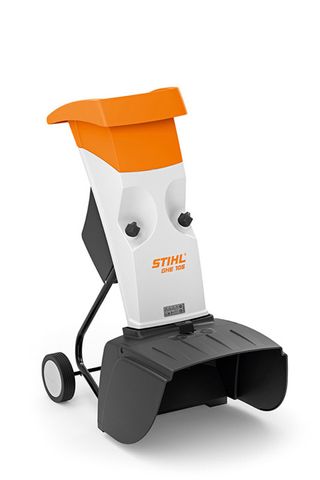 STIHL GARDEN SHREDDER GHE 105
Stock Code:
6007 011 1194
$599.00
Description
Description
The STIHL electric shredder GHE 105 prepares you for medium-sized shredding jobs throughout the gardening year. The garden shredder is particularly suitable if you mainly want to shred woody tree or hedge cuttings with a high proportion of wood. The cutting unit can efficiently shred branches up to 35 mm in diameter. This electric shredder offers a wide cloverleaf opening for effortless feeding of the clippings into the grinder. However the STIHL GHE 105 also transforms soft material such as flower cuttings or foliage into a nutrient-rich mixture that can be easily composted. You can add mixed clippings via a separate oblong feed opening. After use, the garden shredder can be easily moved to its storage location thanks to its transport wheels and low weight.
Specifications
Specifications:
Voltage: 240V, Power Output: 2200W, Maximum Branch Diameter: 35mm, RPM: 2800, Weight: 19kg
Warranty
2 Year – Personal, Domestic or Household Use 2 Year – Farming Use 1 Year – Professional/Commercial Use
Additional Info
THIS STIHL MACHINE IS ONLY AVAILABLE FOR PICK UP IN STORE. YOUR MACHINE WILL BE FULLY ASSEMBLED AND PRE DELIVERED BEFORE PICK UP ENSURING YOU GET THE MOST FROM YOUR NEW STIHL PRODUCT.