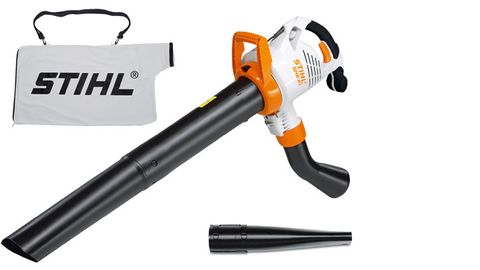 STIHL SHREDDER VAC SHE 81 , electric
Stock Code:
4811 011 0838
$299.00
Description
Description
Powerful yet quiet Electric Vacuum Shredder for clearing fallen leaves, grass trimmings and other garden debris in domestic applications.
Specifications
Specifications:
240v,Weight 4.5kg, Max Air Throughput: 650m3/h (Without blower attachment/nozzle)
Warranty
2 Year – Personal, Domestic or Household Use 2 Year – Farming Use 1 Year – Professional/Commercial Use
Additional Info
THIS STIHL MACHINE IS ONLY AVAILABLE FOR PICK UP IN STORE. YOUR MACHINE WILL BE FULLY ASSEMBLED AND PRE DELIVERED BEFORE PICK UP ENSURING YOU GET THE MOST FROM YOUR NEW STIHL PRODUCT.