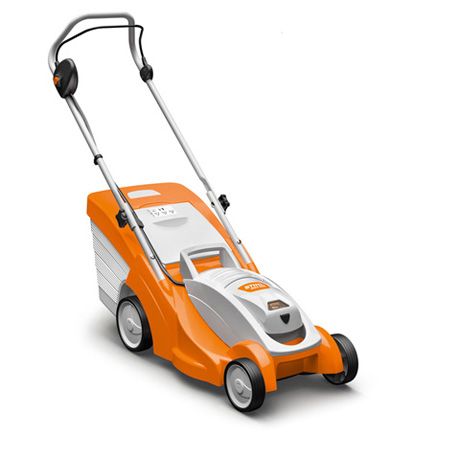 STIHL MOWER RMA 339 37cm Kit
Stock Code:
6320 011 1445
$749.00
Description
Description
The biggest advantages of the STIHL RMA 339 are that is lightweight, cordless and easy to handle. Its innovative STIHL COMPACT battery system runs off powerful lithium-ion cells. The batteries can be used for many other STIHL machines with this battery system by simply unplugging and replugging them. For especially economical mowing, collecting and retrofittable mulching, use the activatable eco mode. It automatically adapts the motor speed to the required power, for the greatest possible mowing time. The flow-optimised blade also increases the energy efficiency. This saves valuable battery capacity and increases the coverage. But that is not all: the lawn mower is also equipped with a foldable grass catcher box as well as central cutting height adjustment. This enables the compact machine to achieve the best results on small and medium-sized lawns, and its straightforward handling makes it popular with all gardeners. Comes with AK 30 battery and AL 101 charger as standard.
Specifications
Specifications:
Weight 14kg Cutting Height 20-70mm Cutting Width 370mm
Warranty
2 Year – Personal, Domestic or Household Use 2 Year – Farming Use 1 Year – Professional/Commercial Use
Additional Info
THIS STIHL MACHINE IS ONLY AVAILABLE FOR PICK UP IN STORE. YOUR MACHINE WILL BE FULLY ASSEMBLED AND PRE DELIVERED BEFORE PICK UP ENSURING YOU GET THE MOST FROM YOUR NEW STIHL PRODUCT.