Home

/

Petrol

/

STIHL PRESSURE CLEANER RB 800 High-pressure washer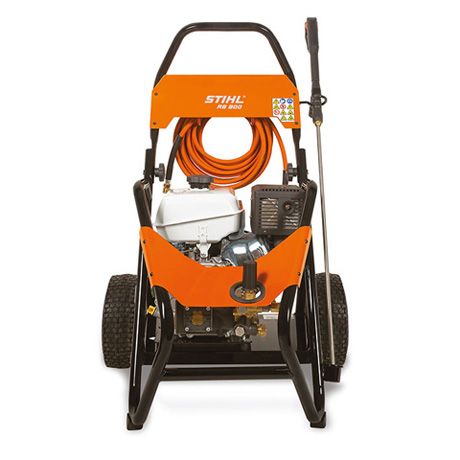 STIHL PRESSURE CLEANER RB 800 High-pressure washer
Stock Code:
7004 200 0018
$2,299.00
Description
Description
The STIHL RB 800 is the high-pressure cleaner you need if you are looking for professional power and performance. This power washer is the most impressive one in the STIHL lineup. It is designed for heavy-duty commercial use and can get through tough cleaning jobs. With 4,200 psi of water pressure and 429 cc engine, the RB 800 cleans up the dirtiest jobs with ease. Its industrial design is made to withstand heavy daily use. Plus, with the easy start pump system, you can start the washer without difficulty or back pressure from the pump. This professional pressure washer is designed for convenience, durability and can be customized with a full range of optional accessories.
Specifications
Specifications:
429cm3, 10.5kW Operating Pressure 4200 psi, Flow Rate 15.1 l/min
Warranty
2 Year – Personal, Domestic or Household Use 2 Year – Farming Use 1 Year – Professional/Commercial Use
Additional Info
THIS STIHL MACHINE IS ONLY AVAILABLE FOR PICK UP IN STORE. YOUR MACHINE WILL BE FULLY ASSEMBLED AND PRE DELIVERED BEFORE PICK UP ENSURING YOU GET THE MOST FROM YOUR NEW STIHL PRODUCT.