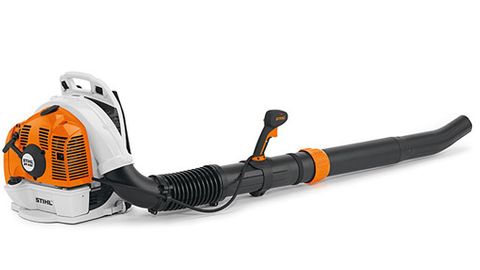 STIHL BLOWER BR 450-Z , backpack
Stock Code:
4244 011 1606
$799.00
Description
Description
Powerful blower with adjustable blower tube and tool-free handle position adjustment. Perfect for conveniently removing lawn and hedge trimming, leaves or debris on large areas. Soft grip, STIHL anti-vibration system, wide shoulder straps, STIHL ElastoStart, 2-MIX engine, easy start logic, infinitely adjustable throttle with stop button and carrying handle.
Specifications
Specifications:
63.3cm3,Weight 10.6kg, Max Air Throughput: 1090m3/h (Without blower attachment/nozzle)
Warranty
2 Year – Personal, Domestic or Household Use 2 Year – Farming Use 1 Year – Professional/Commercial Use
Additional Info
THIS STIHL MACHINE IS ONLY AVAILABLE FOR PICK UP IN STORE. YOUR MACHINE WILL BE FULLY ASSEMBLED AND PRE DELIVERED BEFORE PICK UP ENSURING YOU GET THE MOST FROM YOUR NEW STIHL PRODUCT.