Home

/

Petrol

/

STIHL CUTQUICK TS 420-Z Cut-off machine, 350mm/14"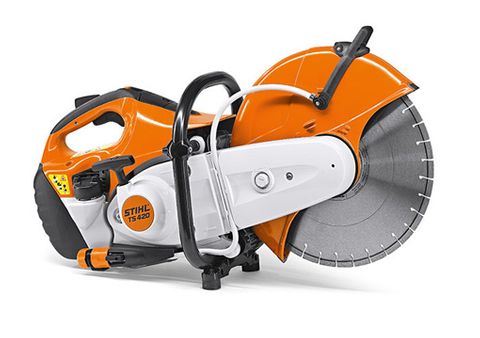 STIHL CUTQUICK TS 420-Z Cut-off machine, 350mm/14"
Stock Code:
4238 011 2808
$1,499.00
Description
Description
An all purpose cut-off machine for above and below ground. With 350mm/14" cutting wheels to cut up to 125mm deep. The STIHL anti-vibration system guarantees the cut-off machine cuts well. Long-life air filter system, strength-saving start-up process thanks to the decompression valve, economically and environmentally friendly 2-MIX engine. Can be operated by hand or together with an FW 20 cart
Specifications
Specifications:
66.7cm3, 3.2kW/4.4hp Weight: 9.7kg, Max Cutting Wheel: 350mm, Cutting Depth 125mm
Warranty
2 Year – Personal, Domestic or Household Use 2 Year – Farming Use 1 Year – Professional/Commercial Use
Additional Info
THIS STIHL MACHINE IS ONLY AVAILABLE FOR PICK UP IN STORE. YOUR MACHINE WILL BE FULLY ASSEMBLED AND PRE DELIVERED BEFORE PICK UP ENSURING YOU GET THE MOST FROM YOUR NEW STIHL PRODUCT.