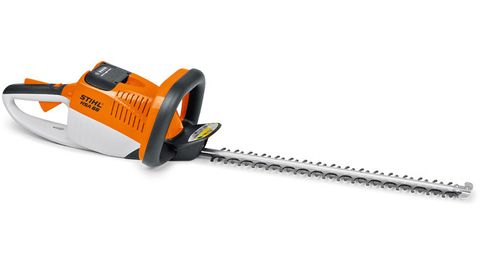 STIHL HEDGE TRIMMER Hsa66 Cordless
Stock Code:
4851 011 3520
$399.00
Description
Description
Handy, lighter and quiet cordless hedge trimmer with an optimised cutter bar. The EC (electronic controlled) motor allows constant high level motor speed, even under heavy loads, longer running times and life of the machine are achieved due to the brushless motor technology. Ideal for use in home gardens and in noise sensitive areas. This is a Skin Only - No Battery and Charger
Specifications
Specifications:
Voltage: 36V, Weight: 3.1kg, Length: 500mm
Warranty
2 Year – Personal, Domestic or Household Use 2 Year – Farming Use 1 Year – Professional/Commercial Use
Additional Info
THIS STIHL MACHINE IS ONLY AVAILABLE FOR PICK UP IN STORE. YOUR MACHINE WILL BE FULLY ASSEMBLED AND PRE DELIVERED BEFORE PICK UP ENSURING YOU GET THE MOST FROM YOUR NEW STIHL PRODUCT.