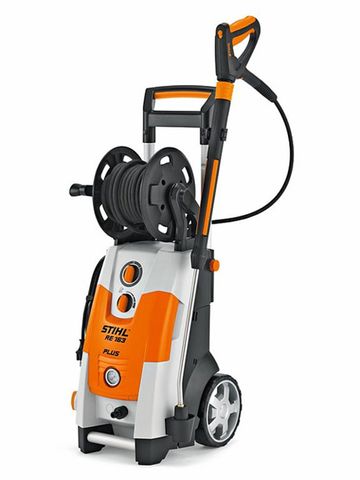 STIHL PRESSURE CLEANER Re163 P/cleaner
Stock Code:
4769 012 4504
$949.00
Description
Description
Brass pump head, ceramic pistons, pressure/flow control, pressure gauge, aluminium telescopic handle, aluminium transport handle, fold-out front cover with nozzle storage, fan jet nozzle, sprayer holder and additional accessories. Flat textile hose with holder, 12m steel-reinforced hose, integrated high pressure hose reel, rotating power cord bracket, detergent measuring system, 2L detergent tank.
Specifications
Specifications:
Voltage: 240V, Power Output: 2400W, Operating Pressure: 1740psi, Water Throughput: 7.8L/min, Weight: 27.6kg
Warranty
2 Year – Personal, Domestic or Household Use 2 Year – Farming Use 1 Year – Professional/Commercial Use
Additional Info
THIS STIHL MACHINE IS ONLY AVAILABLE FOR PICK UP IN STORE. YOUR MACHINE WILL BE FULLY ASSEMBLED AND PRE DELIVERED BEFORE PICK UP ENSURING YOU GET THE MOST FROM YOUR NEW STIHL PRODUCT.