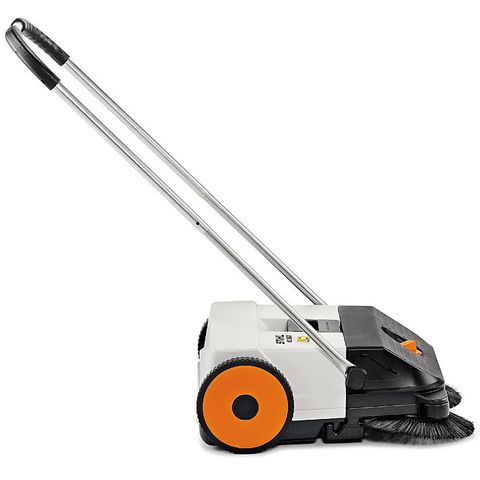 STIHL SWEEPER KG 550
Stock Code:
4860 019 4705
$349.00
Description
Description
The KG 550 push sweeper is the entry level push sweeper designed for the occasional user, for cleaning up smooth or uneven surfaces such as asphalt, concrete or pavers around the home, shed or carport. Lightweight and easy to manoeuvre, using the KG 550 sweeper can complete the job six times faster than using a broom. With a 25 litre easy access bin collecting and emptying is easy. The circular brushes on each side enable larger objects to be picked up, as well as allowing the sweeper to get up close to curbs and walls. Having adjustable height makes it easy to adjust to different surfaces.
Specifications
Specifications:
WIDTH: 550MM, CATCHER SIZE: 25L, WEIGHT: 6KG
Warranty
2 Year – Personal, Domestic or Household Use 2 Year – Farming Use 1 Year – Professional/Commercial Use
Additional Info
THIS STIHL MACHINE IS ONLY AVAILABLE FOR PICK UP IN STORE. YOUR MACHINE WILL BE FULLY ASSEMBLED AND PRE DELIVERED BEFORE PICK UP ENSURING YOU GET THE MOST FROM YOUR NEW STIHL PRODUCT.