Home

/

Electric

/

STIHL VACUUM CLEANER SE 62 - Wet & Dry Vac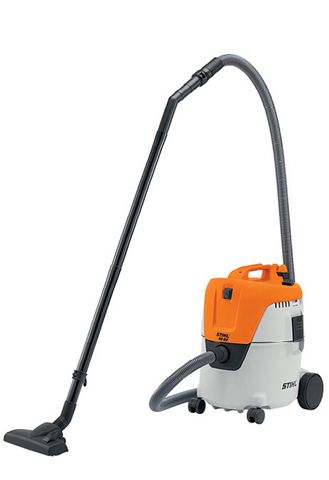 STIHL VACUUM CLEANER SE 62 - Wet & Dry Vac
Stock Code:
4784 012 4405
$299.00
Description
Description
This powerful yet lightweight wet and dry vacuum cleaner is a highly effective all rounder. Compact, mobile and easy to use, this machine is perfect for professional use or at home for a variety of cleaning jobs. Clean hard-to-reach areas with the new blower feature and clean more effectively than ever before. With a high quality, long-lasting build and great handling, this machine will be the new number 1 in its class.
Specifications
Specifications:
Voltage: 240V, Power output: 1400W, Suction Flow: 3600L/min, Weight: 7.5kg
Warranty
2 Year – Personal, Domestic or Household Use 2 Year – Farming Use 1 Year – Professional/Commercial Use
Additional Info
THIS STIHL MACHINE IS ONLY AVAILABLE FOR PICK UP IN STORE. YOUR MACHINE WILL BE FULLY ASSEMBLED AND PRE DELIVERED BEFORE PICK UP ENSURING YOU GET THE MOST FROM YOUR NEW STIHL PRODUCT.