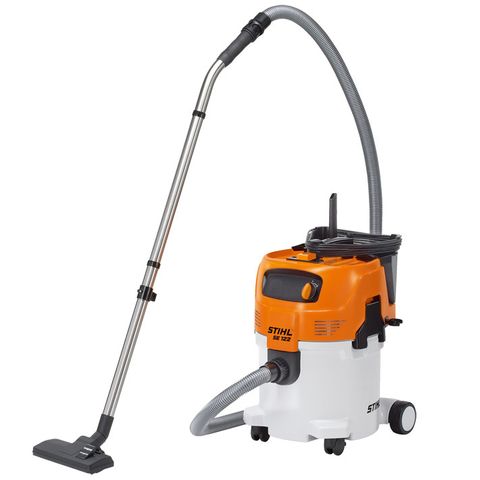 STIHL VACUUM CLEANER Se 122wet & dry vac
Stock Code:
4774 012 4401
$549.00
Description
Description
Universal Wet and Dry Vacuum Cleaner for professional applications. With multiple filter system, integrated accessories box and suction tube holder. Wet/dry vacuuming options, filter cleaning, filter element/bag, castors with locking breaks, stainless steel handle with quick-release coupling.
Specifications
Specifications:
Voltage: 240V, Power Output: 1500W, Suction Flow: 3700L/min, Weight: 12.1kg
Warranty
2 Year – Personal, Domestic or Household Use 2 Year – Farming Use 1 Year – Professional/Commercial Use
Additional Info
THIS STIHL MACHINE IS ONLY AVAILABLE FOR PICK UP IN STORE. YOUR MACHINE WILL BE FULLY ASSEMBLED AND PRE DELIVERED BEFORE PICK UP ENSURING YOU GET THE MOST FROM YOUR NEW STIHL PRODUCT.